Success Stories
We're proud to share a few of the many success stories at Aspire Fertility.
Angie's IUI Success Story
"...it was a sweet surprise when our daughter, Fiona Eileen arrived early on the morning of Aug 2! We love her more than we ever thought we could!"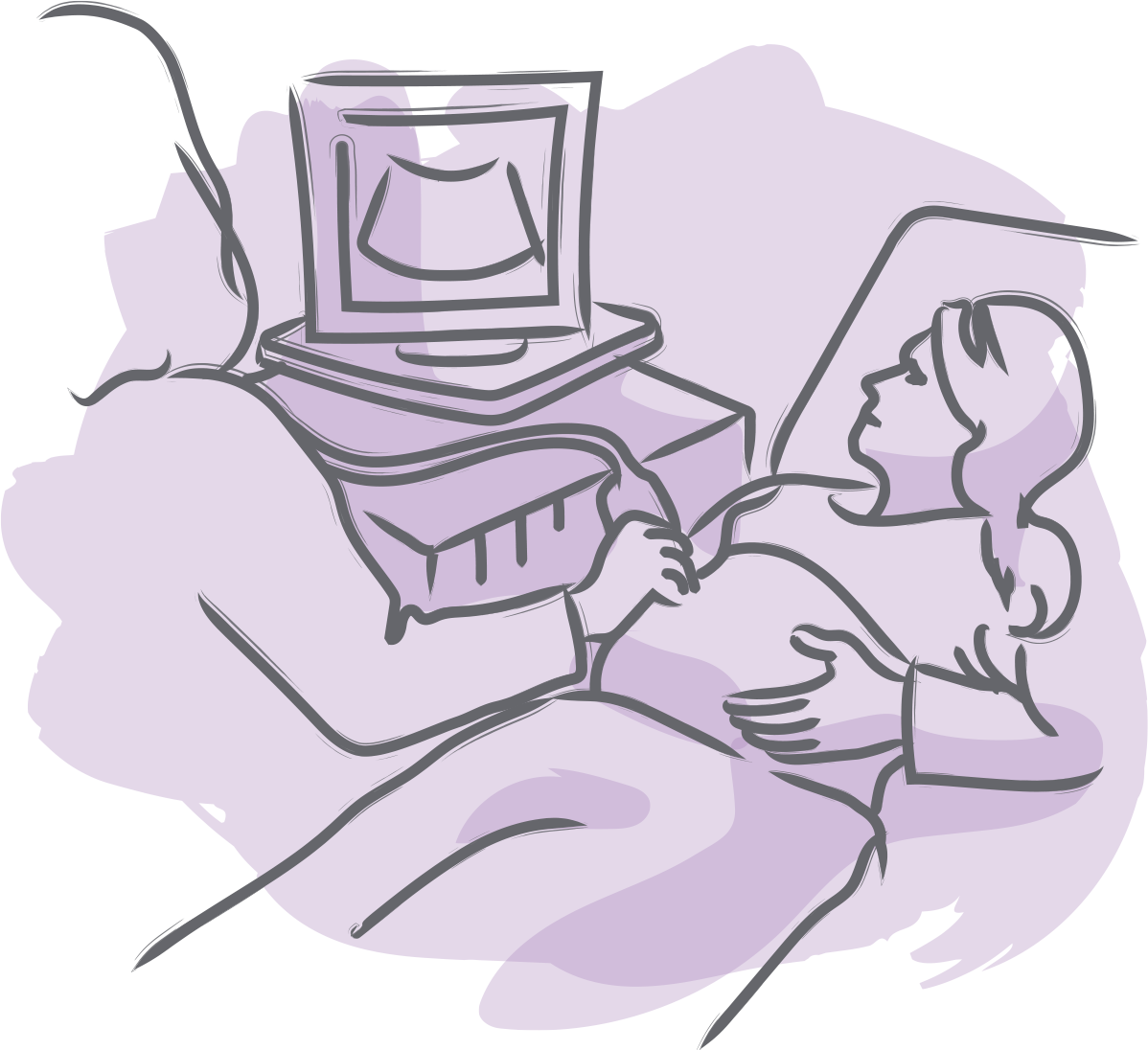 We came into Aspire to help us along in this process as we weren't having success as fast as we would have liked and were needing a little help to speed things up! We had been taking care of my mother in law who had passed prior to us making decision to fully get started. It makes you realize life is too short and we wanted this more than ever now. I had started a new job where I travel weekly so timing was key, not to mention I was about to be 40! We couldn't have been more happy with the process as it was all new to us. The staff was so friendly at every visit and really made us feel welcome. We had loved the nurse we were first assigned and were sad to hear that she transferred so there were some hiccups with having a dedicated nurse for us which was a bummer but we loved the doctor and the staff was super friendly as I mentioned. Each visit was a positive experience for us!
We tried to be optimistic throughout the process, we did an IUI knowing that the first one may not be a success. We followed the doctors orders with tracking and so on, had our IUI and also we continued to keep trying on our own. Well, our prayers were answered and it was a success!
We didn't want to know the gender so it was a sweet surprise when our daughter, Fiona Eileen arrived early on the morning of Aug 2! We love her more than we ever thought we could!
Alisia's IVF Success Story
"How often can you call your doctor's office and actually speak with the doctor?"
I began coming to Aspire Fertility in March 2016. Initially, I was very skeptical and unaware of IVF. I was taken on a tour of the building and staff. After I got home, I began to do my own research on Aspire and the doctor. The doctors reviews are so OUTSTANDING. I remember watching her videos on YouTube. By the time I went to my next appointment, I had done so much research. I remember telling the doctor, "are you aware you are one of the best doctors in the world. That's what it says all over online." Her response was so modest. She said "really?" As if she was shocked and unaware.
The staff walked me through everything. Not one detail was left out. They were patient with my finances. I was given all the tools for stimulating. The specialty pharmacy, Freedom Fertility, was beyond great. The only stress I had was the stress I created, just anxious and nervous 😩 because everything else was taken care of. I had a wonderful counselor, Melissa, at Aspire that I would see from time to time because I would really get overwhelmed with my thoughts and feelings!!! Stimulating and seeing the doctor every 2 days was nerve wrecking. I was always wondering if something is going to wrong but the staff is an amazing support system.
I took 2 shots in my tummy every night for roughly 10-12 days. The needles were so small I didn't feel a thing. Once that was complete I had to do a trigger shot to control ovulation time frame. The needle is huge and it had to go in my backside. Word of advice put ice pack in area you plan to shoot for at least 2 mins and you won't feel a thing. After that I had a successful retrieval of about 28 eggs. The number will significantly drop don't be surprised 😳. I came out with 8 strong wonderful embryos. The retrieval was a little painful on my body. It took about a week to feel normal again.
From there my body needed time to heal so we actually did the transfer of the embryo a little over a month later. That was super easy but overwhelming with emotions. My husband and I had to wait 2 weeks to come back and do pregnancy test. What a wait!!! It was positive!!! We couldn't be more thrilled 😁. The doctor was so hands on that it was just what I needed. How often can you call your doctor's office and actually speak with the doctor? Every single time I needed to speak to her I was able to. She really means it when she says she is hands on.
They monitored me weekly for the first 2 months of pregnancy then released me to go to my obgyn. It was such a successful experience. I gave birth to our first child. A baby girl 7lbs 10ounces on May 17th 2017. Micah November Montgomery. She is so amazing and I can't wait to do it all over again ONLY with Aspire 😊.
Patricia's IVF Success Story
"There are no words to describe the absolute joy that overtook us as they laid him in my arms."
My husband and I have been blessed with children but felt strongly that our family was not yet complete. Prior to our marriage, my husband had had a vasectomy and had it reversed after we married. We did have one child after the reversal but had trouble getting pregnant again. After trying for a length of time on our own, my obgyn suggested that we see the doctor at Aspire.
As of our first visit, we were on a new journey with a team that we had complete confidence in. the doctor took the time to explain the possible options available to us based on her first assessment and with the understanding that a few more steps needed to be taken to determine our best option. She explained everything in a way that we could understand and therefore felt confident enough to make important decisions. We had many questions on a number of occasions to which she and her staff always answered thoroughly and never made us feel rushed. There was an atmosphere of family and a team effort from everyone on staff at Aspire, from the ladies at the front desk to the financial department and of course, the nurses and the doctor. We certainly felt that they were all rooting for us.
Our best option was to proceed via IVF. I had always had the impression that IVF was very complicated and involved a long difficult cycle. the doctor and my nurse made me feel so much more comfortable throughout the process than I had anticipated was possible. Instead of being overcome with anxiety and feelings of pressure, the process was one of anticipation and joy with each step completed. Incredibly, we were blessed with a positive pregnancy on our first transfer. I still get teary eyed remembering that call. I love that the doctor was so invested that she even made calls to me herself just because she wanted to get to enjoy the fun in it all too. When it came time to transfer back to my regular ob-gyn, we truly missed the team at Aspire.
On March 23rd, we welcomed our beautiful healthy baby boy into the world. There are no words to describe the absolute joy that overtook us as they laid him in my arms. My husband and I are still mystified that we got to see a picture of him as a tiny cell blast and now he's this incredible little baby that we hold everyday. It's truly an awe inspiring miracle. We are so happy and forever grateful to have taken this journey with the doctor and her amazing team.
Alexis K's IUI Success Story
"We are the proud parents of a beautiful healthy baby girl!"
After discussing my struggles conceiving with my obgyn, she referred me to a new fertility clinic opening in Houston called Aspire.
From the moment my husband and I walked in the door, we felt welcomed, comforted, and confident that Aspire would be able to assist us with our parenthood journey. the doctor and her team listened to our concerns, explained our options in a way we could understand and feel well informed.
We decided to go forward with the IUI procedure. You cannot understand the joy that my Husband and I felt when get got the call that our blood test came up positive for pregnancy. We both cried tears of joy! All our fears and uncertainties immediately went away. As of 4/11/17, we are the proud parents of a beautiful healthy baby girl! We couldn't have done it without the assistance of Aspire.
IUI Success Story
"We were able to get pregnant with our second round of IUI!"
I had an excellent experience with Aspire Fertility and I recommend them to anyone battling infertility. I was at another fertility clinic in Houston, and based on my particular issues, they said that they would not recommend anything other than IVF for me and my spouse. I was shocked, as I knew that there were other steps that were available, and our situation was not that uncommon. My husband and I decided to seek a second opinion from Aspire after a friend recommended it, and we much preferred the atmosphere. The doctor listened to our situation, and said that we were welcome to try other methods first. We actually were able to get pregnant with our second round of IUI – that's a huge difference than having to go through with IVF! We are thrilled with our outcome and are so grateful to Aspire for their care. Thank you!