Leah M. Schenk, MD
Aspire Fertility Houston
Dr. Leah M. Schenk has more than 20 years experience helping couples struggling with infertility start their families. She completed her fellowship in reproductive endocrinology and infertility at the prestigious Jones Institute for Reproductive Medicine, which started the first IVF clinic in America.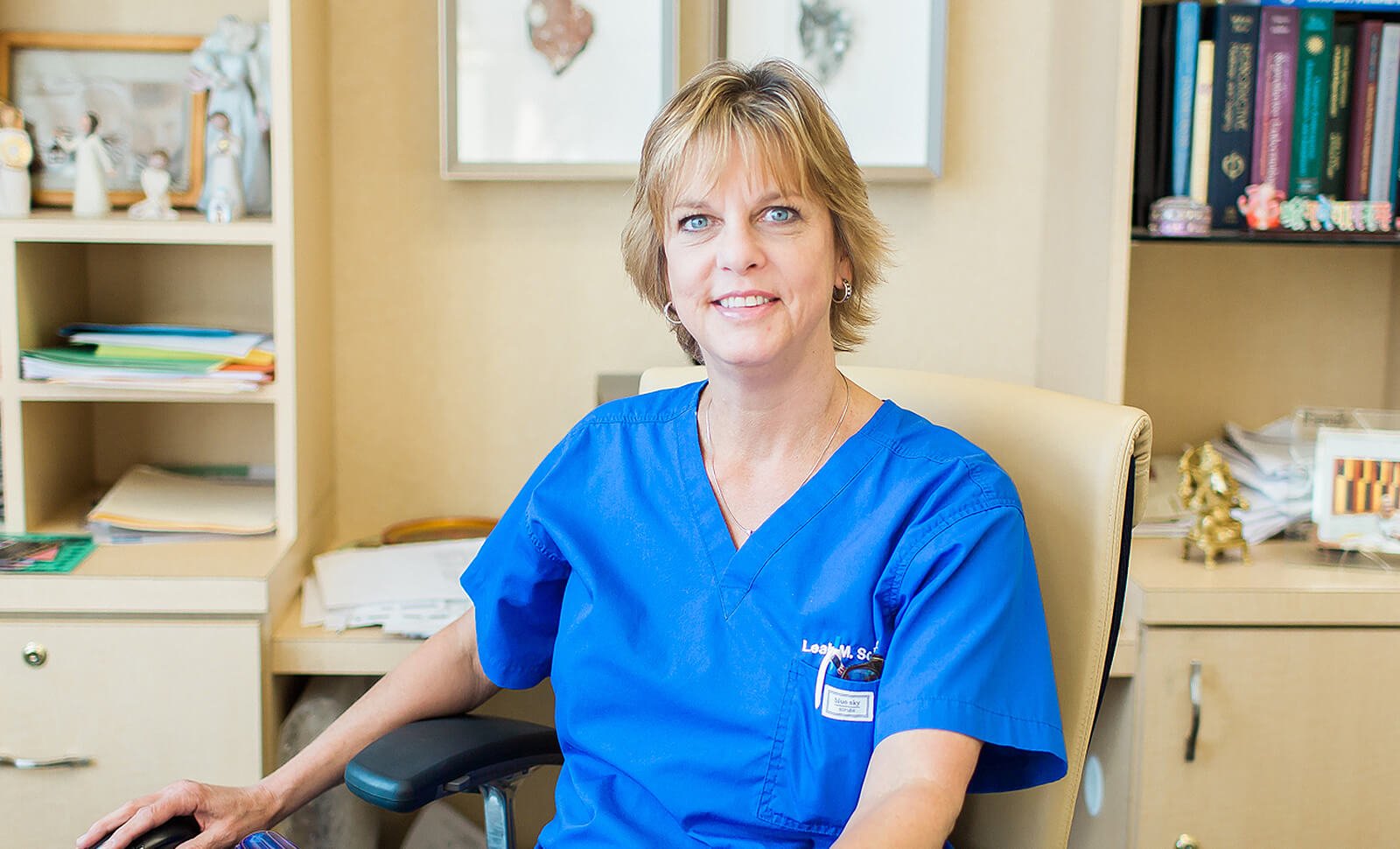 "To me, family is the most important thing in life and it's an honor to help couples start their families."
Dr. Leah Schenk is Seeing Patients Full Time at our Medical Center Clinic
Aspire Fertility Houston is proud to announce that Dr. Leah Schenk is now seeing patients full time at the Texas Medical Center.
Utilizing a patient-friendly approach, she specializes in the treatment of infertility, In Vitro Fertilization (IVF), egg donation, ovulatory complications and reproductive development abnormalities.
"Having a hand in helping create life is an honor and a privilege," Dr. Schenk says. "Becoming a parent is an experience of a lifetime and I'm proud to help my patients bring children into the world."
Personalized care is Dr. Schenk's goal and she strives to give each patient the time they need to feel comfortable about their treatment plan and makes sure all of their questions are answered. She makes herself available to her patients and gives them all a cell phone number to call or text her team with any questions during treatment.
Dr. Schenk is a practicing physician and partner at Aspire Fertility and her colleagues say that she is a conscientious physician who cares about her patients. She likes to develop relationships with her patients and often has patients who stay in touch long after she's helped them start their families.
Dr. Schenk has been consistently voted into the National Guide of Top Doctors in America and has gained recognition as a Texas Super Doctor.
Dr. Schenk is proud to serve the LGBT community.