Wan-Song Alfred Wun, PhD
Wan-Song Alfred Wun is the Lead Embryologist and Lab Director who will collaborate with our Reproductive Endocrinologist to help our patients start a family. Dr. Wun will direct all of the laboratory activities in Aspire's state-of-the-art embryology and andrology labs, ensuring the quality of clinical operations and outcomes, and driving Aspire's mission to achieve the highest bar in experience, science, and medicine.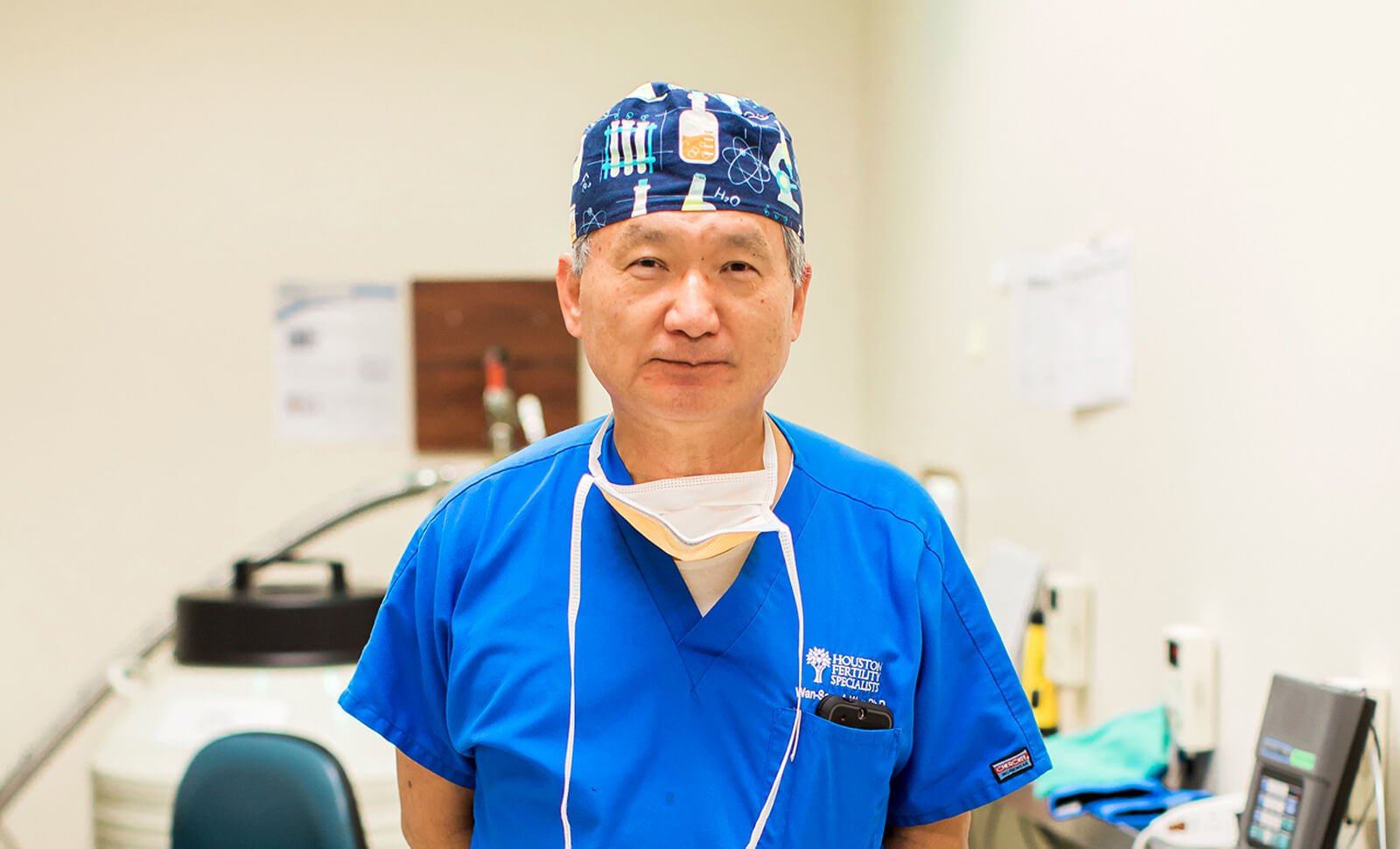 Dr. Wun graduated from the University of Texas Health Science Center Graduate School of Biomedical Sciences, where he earned his Ph.D. in Reproductive Medicine. He also holds a Masters of Science in Physiology and a Bachelor of Science Degree in Zoology from National Taiwan University.
In 1996 Dr. Wun was among the first group of embryologists/scientists to become Board Certified as High-Complexity Clinical Laboratory Director (HCLD) by the American Board of Bioanalysis (ABB). He is also certified as an Andrology Laboratory Director (ALD), Embryology Laboratory Director (ELD), and Clinical Consultant (CC) by ABB.
"I am so pleased to be able to marry a passion for science with a passion for family. As an Aspire embryologist, I get to know patients on a personal level, help them feel confident in our IVF process, and care for their eggs and embryos with advanced technologies that increase their chance for successful pregnancy."
Dr. Wun has performed Assisted Reproductive Technology for more than 30 years. He began his career in a prestigious position as Assistant Professor and Director of the IVF Laboratory at Tulane University. From there, he joined forces with Houston-area Reproductive Endocrinologists to establish a premier fertility practice. There, he designed the ART lab, wrote protocols, trained technologists, implemented quality controls, established quality assurance programs, secured certifications, and served in an ongoing capacity as Lab Director. Dr. Wun has published more than 100 journal articles and abstracts and frequently presents at national and international scientific meetings.
Dr. Wun's long-term experience and knowledge allows him to appreciate and better serve our patients.